Richard Hague
Chief Executive Officer & President
Richard Hague is an accomplished senior biotechnology executive with extensive commercial, operations and general management experience with both small and large cap, private and public companies. Before joining PolarityTE, Richard was the Chief Commercial Officer at Anika Therapeutics, where he oversaw all global commercial activities, as well as the R&D and Clinical Research functions. Anika has a hyaluronic acid based technology platform used in orthopedics, wound care and ophthalmology. Prior to his tenure with Anika, Richard was Vice President of Sales and Marketing at TEI Medical, the manufacturer of a bioengineered dermal scaffold used in the treatment of complex wounds, which was later acquired by Integra. Richard spent a significant portion of his career at Genzyme and later Sanofi (post Sanofi's acquisition of Genzyme) where he held positions of increasing responsibility, culminating in his role as VP/General Manager of Sanofi's Cell Therapy and Regenerative Medicine Business Unit. While at Genzyme, Richard was involved in the launch of the first autologous cell therapy product that ultimately led to FDA's establishment of the BLA regulatory pathway. Subsequently, he has led successful launches of innovative products in the biologics, small molecule and medical device arenas.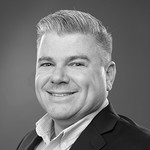 Jacob Patterson
Chief Financial Officer
Mr. Patterson joined PTE in January 2018 and served as Vice President of Finance prior to his engagement as interim Chief Financial Officer, ultimately assuming the role of Chief Financial Officer in August 2021. From October 2016 to January 2018, Mr. Patterson was a Finance Director with GameStop where he had responsibility for forecasting and budgeting for a division with $700 million in annual revenue and participating in the development of financial policies and controls. For approximately six years prior to October 2016, Mr. Patterson was a Finance Director with Thermo Fisher Scientific, most recently in the Protein and Cell Analysis Division Business Unit where he had responsibility for acquisition integration, building a finance and accounting staff, supervising financial controls, financial statement reporting and analysis, and assisting with financial analysis for budgeting and strategic growth. Mr. Patterson earned a MBA (Accounting Emphasis) from Utah State University.
Nikolai Sopko, MD, PhD
Chief Scientific Officer & VP R&D
Dr. Nikolai Sopko obtained his MD with honors from Case Western Reserve University and PhD in stem cell biology at the Cleveland Clinic as a graduate of the National Institutes of Health Medical Scientist Training Program. He completed his surgical training at the Johns Hopkins James Buchanan Brady Urologic Institute as a Physician Scientist Scholar where he focused on regenerative reconstruction, tissue engineering, gene therapy, transplant modulation and tumor biology. He has over 60 published peer-reviewed articles and book chapters and is a speaker on regenerative medicine. Dr. Sopko is currently the Chief Scientific Officer and Vice President of Research and Development of PolarityTE where he applies his passion for patient care and basic science research to develop novel regenerative therapeutics for clinically challenging diseases.
Ryan Mathis, MD
Chief Medical Officer
Ryan earned his undergraduate and medical degrees at Penn State University before joining the Medstar Georgetown University Plastic Surgery Department as a resident. While at Georgetown, Ryan took leadership roles on the House Staff Quality Council and the Graduate Medical Education Council; he also received numerous awards from his peers and colleagues for distinguished clinical performance and for medical education. Ryan has published multiple papers and presented on various clinical and basic science research topics in the fields of plastic surgery, cardiac surgery, and wound care. Ryan left residency in 2017 to join PolarityTE and help translate the technology. He has served as a visiting Professor for the Biotechnology Program at Georgetown University. Since joining Ryan has led multiple departments in the organization including Clinical Operations, Medical Affairs, Marketing, Market Access, Business development and Commercial. Ryan currently serves as the Chief Medical Officer of PolarityTE.